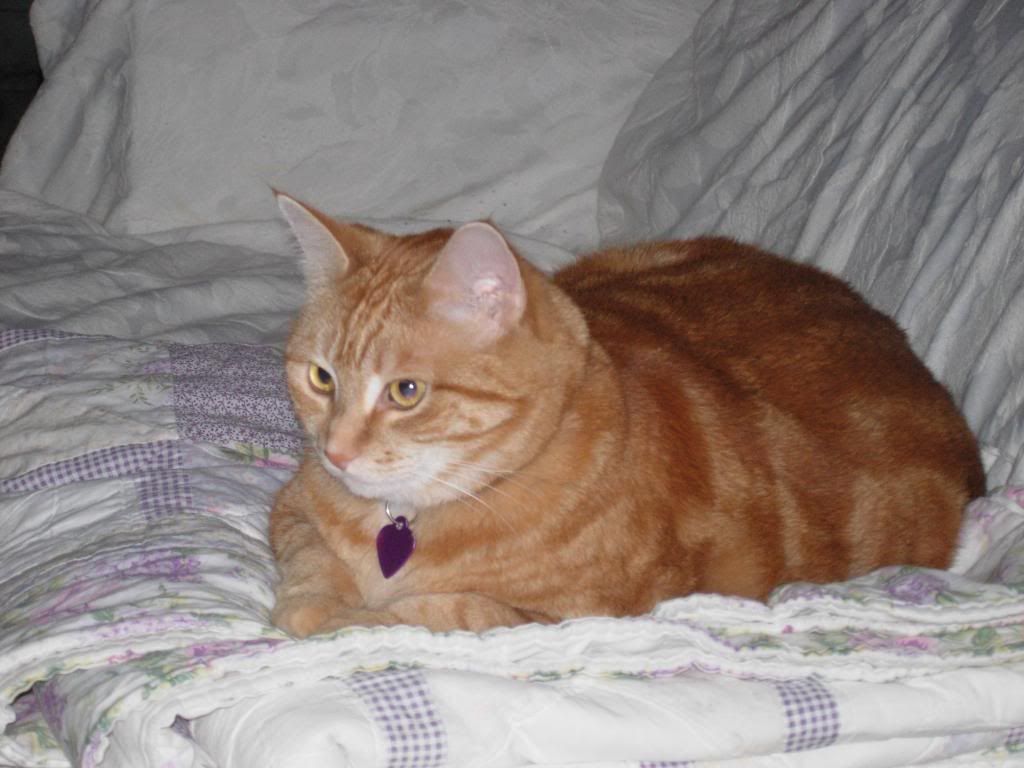 Today I decided to list thirteen reasons why my Mum should quit her job and stay home with me;
1. From 8 to 5, 5 days a week she is missing out on all cute and charming things I do.
2. If she were home she could devote more time to helping me blog and visit my blogging friends.
3. If she stayed home we could spend more quality time cuddling and napping.
4. If she stayed home I wouldn't be forced to toss my own toys down the hall, she could toss them around for me to chase.
5. I would be able to have tem-tay-shuns during the daytime, instead of just the 6 I recieve as a evening snack.
6. She would have time to buy a stroller and take me for walks outside.
7. She would be able to clean my litterbox seconds after each use : )
8. She could spend her days praising me about what a good cat I am, how pretty I am and what a wonderful blogger I am.
9. We could cuddle up and sleep in together.
10. She would have more time to make that quilt she keeps saying she is going to make me.
11. She would be able to snap more photos of me so I would have a larger selection to chose from to post to my blog.
12. She wouldn't be so tired, so I wouldn't have to worry about her so much.
13. We could spend alot more time together.
What Mum? Really! If you don't go to work you won't have any of that paper to buy my stinky goodness, tem-tay-shuns and toys?! Ummmmmm.....never mind then......proceed going to work as per usual.